September 10, 2017, Honolulu, Hawaii.
Carroll talks about the feral cat situation. Recently he posted information on facebook he received from an anonymous source regarding the proposed regulation specifying feral cats can be destroyed at state harbors and on other state lands, at the discretion of the Department of Land and Natural Resources (DLNR). The source said the suggestion was made to use pellet guns to kill the cats. The response from Dan Dennison, spokesperson for DLNR, was that this was fake news. He subsequently sent out a story published by the Associated Press regarding the new boating rules that also includes a section on killing cats on state lands. Link here to read Carroll's post, and the AP story.
Back In February, 2017, DLNR proposed killing cats, and now, as soon as Governor Ige signs the new boating rules, it will be official. (Listen here to Carroll's 2/5/17 show regarding killing cats.) The new rule will prohibit feeding cats at the harbors, starting immediately, and allow the actual killing of cats starting in January 2019. So, what is Dan Dennison denying?
Carroll also notes, back in February, 2016, he worked on another case at the Keehi Harbor regarding cats. At that time DLNR wrote a letter to a boat owner, threatening to evict him from the harbor if he continued to feed stray cats at the harbor. So, what will happen to the cats when they cannot be fed by their caretakers? Is DLNR hoping they will starve to death? What will DLNR do starting January, 2019, when they will be allowed to kill the cats outright?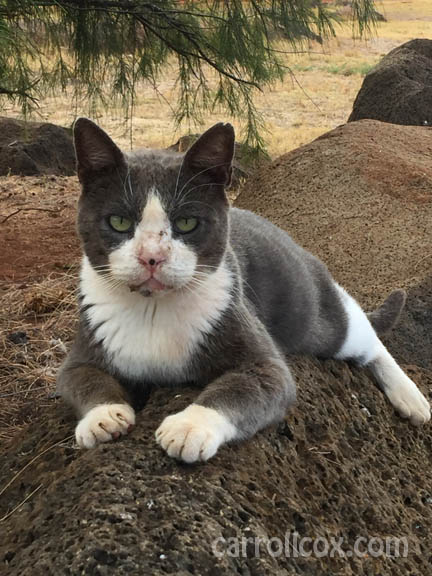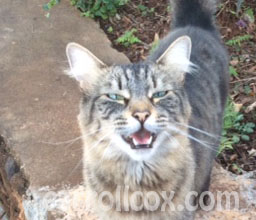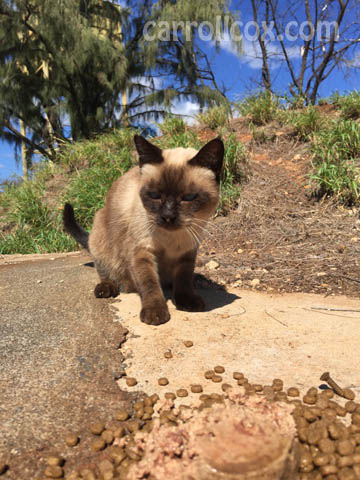 Cats react to the ruling
Yes, cat colonies do present a problem, but "the cat problem" could have been resolved years ago, in a more humane manner. DLNR dropped the ball then, and they are now overreacting. There must be a better solution than starving and killing the cats. It's time to think about it.
Let's tell Case and her misguided cohorts that the public will not stand for cruel and inhumane killing of any animal. She can be contacted by email at dlnr@hawaii.gov or suzanne.case@hawaii.gov
Carroll then talks about how the state is allowing illegal dumping, leaking oil, and other pollutants around and in the harbors. The state claims cat feeding must be stopped because it supports the rat population, but how many rats live in dumps like this one at Keehi Harbor? This one was cleaned up after Carroll complained. Link here to Carroll's story about the big oil leak at Keehi Harbor. He also talks about some of the many other major failings of DLNR. They need to be dealing with their bigger problems, not just cat colonies at the harbors.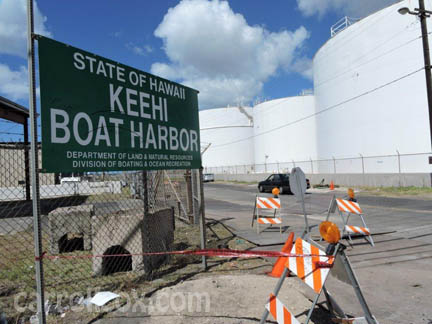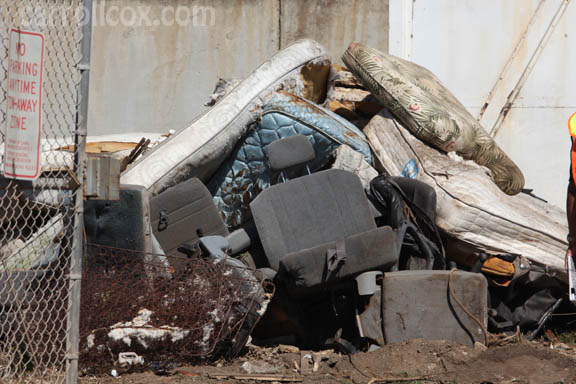 A feral cat watching it rain