September 3, 2017, Honolulu, Hawaii.
Carroll starts the show talking politics. He discusses the upcoming race for governor between Senator Hanabusa and Governor Ige. He also discusses President Trump's use of Twitter as his primary means of communication. Just an observation, when Trump was in Saudi Arabia, there was a big presentation on Twitter, and it should be noted, Saudi Prince Al-Waleed bin Talal is the second biggest investor in Twitter.
Next Carroll talks about biosecurity in Hawaii and a recently completed audit of the Department of Agriculture's Plant Quarantine Branch. Hawaii is deeply concerned about invasive species, but, as shown by the audit, little is being done to protect us. The invasive species program is failing and Carroll tells us why. This year another house bill was introduced, H.B. 13-39, proposing an invasive species authority to keep invasive species out of Hawaii. But, the DOA department that is supposed to do this already exists. Governor Ige and Scott Enright, the Chairman of the Department of Agriculture (DOA), should be making it work instead of proposing more departments to waste more money.
Our fragile environment needs care, not more politics. Only the right leadership can do the job.
Link here to Audit of Hawai'i Department of Agriculture's Plant Quarantine Branch.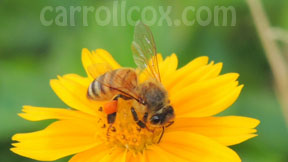 Busy as a bee, but that's it
---
Since July, Carroll has been talking about PSI Inc's default on a number of city and state projects. On 9/4/17 the Honolulu StarAdvertiser published a great story about PSI, Inc. Link to it here.
Go ahead, stick your neck out