POLLUTION AND CONTAMINATION

Why do we do it to ourselves?
May 13, 2012. Fishermen are unknowingly catching and consuming contaminated fish from Pearl Harbor and the surrounding lochs, Some are even selling their catch. It is important that people, especially pregnant women and small children, know what they are eating because so many fish are contaminated. Also, not all species of fish have been tested for contamination, and some may be contaminated in one area but not another. This leaves the public confused about what they can or cannot eat.
We recently contacted the Hawaii State Department of Health / Hazard and Emergency Environmental Response office and expressed our concern that warning signs around the harbor were faded and illegible, or painted over with grafitti. The DOH office said they would contact the U.S. Navy and request replacement signs be posted. As of yesterday the Navy replaced or installed 43 new signs. Thank you!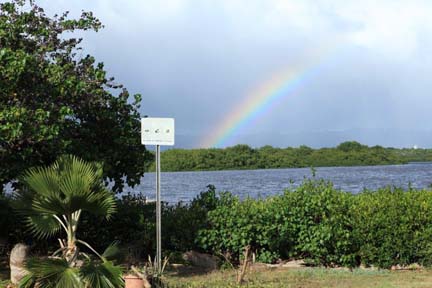 It looks nice - but is it?
Catching crabs. Is it safe?
WHY?